Paver Install Port St. Lucie, FL
Let us help you with our Top-Rated Paver Services Today!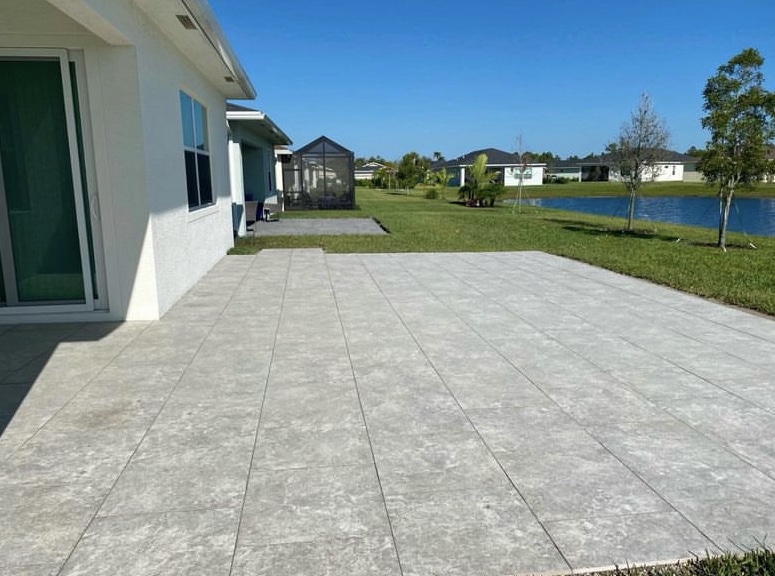 Looking For Port St. Lucie Pavers Installation Near Me?
Beachside Pavers, LLC is your #1 Choice
Do you try to reimagine what your driveway, patio, or pool deck could look like with pavers? You no longer need to wonder what they will look like when you can transform your outdoor living area with the help of our paver contractors at Beachside Pavers, LLC. We can bring your vision to life and provide you with an outdoor space that you'll love and enjoy again. If you've been looking for a Port St. Lucie pavers installation near me, our team has your back, and we look forward to providing you with stunning results. 
High-Quality Patio Pavers Installation
Beachside Pavers, LLC Has you covered
There isn't anything better than spending time on your patio or pool deck in the summer. Whether you're sitting on your patio with a cup of coffee taking in the beautiful day or you're entertaining guests, your patio is a great place to relax during your downtime. Regardless if your current patio either seems dull or it's broken down and in need of replacing, now is the perfect time to upgrade your patio with our patio pavers installation service. Pavers create a classy and stunning look on any patio, and they can really boost your patio's curb appeal. Pavers are incredibly versatile, as you're able to choose the type of materials, colors, and styles. There are various materials to choose from, such as; brick, travertine, marble, porcelain, concrete pavers installation, and more. If you're looking to change up your outdoor space, you'll be surprised by the difference that upgrading to pavers will do for your space. It's an easy and cost-effective way to transform your patio.
Our team doesn't stop at just our paver installation service, we also offer paver repair services. If you notice that your patio pavers are in need of repairs, it's important that you reach out to us sooner rather than later. Loose or uneven pavers can create an unstable walking ground, which makes it a lot easier for someone to trip, and it can become a safety hazard. Some signs that you may need patio paver repair may include; cracks in your pavers, gaps in your pavers, or they appear uneven. While there are other paver repair companies in the area, it's important that you find a company that has the experience, tools, and equipment needed to properly fix your pavers. You also don't want a company that will just perform quick fixes. This is where our team comes in. We have experience fixing these types of paver problems, and we will be able to repair them quickly and effectively for you, so it will look as if there was never a problem, to begin with. You no longer need to search for Port St. Lucie paver repair near me, when you've got a team like ours on your side.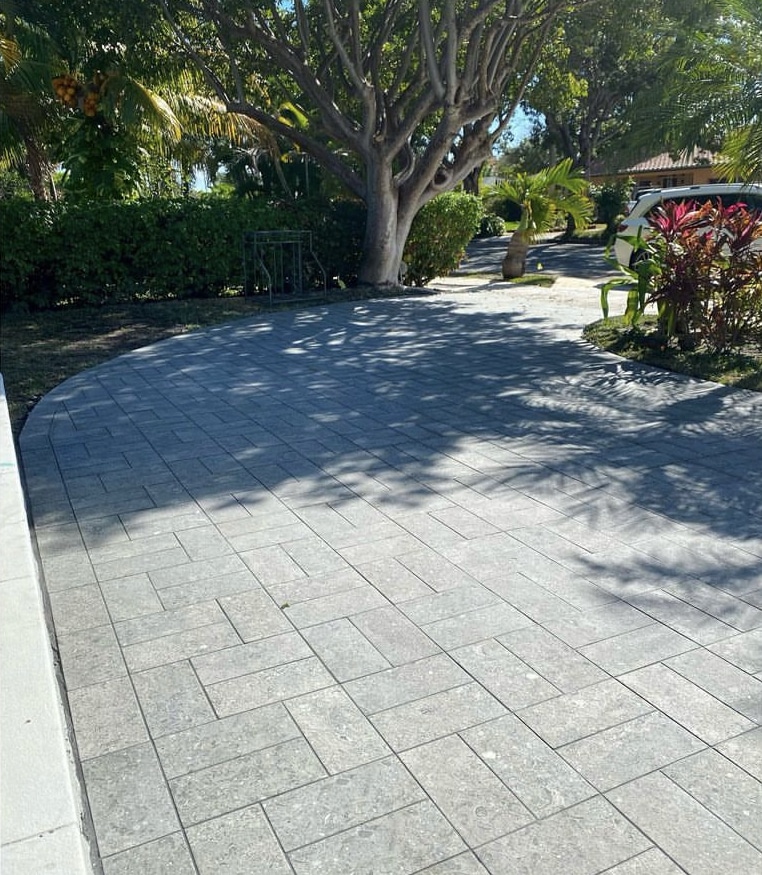 <! -- Lazy Loading Instructions Simply add data-elfsight-app-lazy before the closing div tag For an example see the placeholder code below. -->
Paver Services in Port St. Lucie, FL
The Best Brick Paver Installers
Beachside Pavers, LLC Is All you Need
When people think of brick, they probably think of the traditional thick orange block. However, when installing brick pavers, the color options, patterns, and style options are practically endless. Brick is a popular paver option due to the many different advantages they provide. For instance, brick pavers are popular for pool decks, as they are slip resistant. Their material makes it more difficult for you to slip and fall, which is perfect around a pool. They are also low maintenance. Taking care of your brick pavers is simple, and they are also long-lasting. Not to mention, brick pavers tend to hold their color better over time compared to other materials.
When you're ready to take the leap in installing brick pavers, Beachside Pavers, LLC is here to help take over this project for you. We are the trusted brick paver installers in the area, and we will ensure that the process of installing your brick pavers is a smooth and simple one. We will be with you every step of the way to ensure that the final product is exactly what you are looking for and more.
Contact Us Today For A Paver Install In Port St. Lucie, FL!
Beachside Pavers, LLC Is All you Need
Whether you're in need of a patio paver installation or you need a driveway paver repair service, you can count on our team at Beachside Pavers, LLC. When working with us, you can expect that our team is reliable, trustworthy, and hardworking. We only use the best techniques, materials, and tools when working on your driveway, patio, or pool deck to ensure that you get the highest quality final results possible. You can trust that we provide the best paver install Port St. Lucie, FL has to offer. To learn more about our paver installation, paver repair, paver sealing services, or for a quick and free estimate, make sure you get in touch with our team today!