Local. Trusted. Family Owned
Upgrading South Florida One Property at a Time
Paver Install – Clean and Seal – Repairs – Artificial Turf Install.
Our Services How Can We Help You?
Beachside Pavers, LLC is a family owned and operated business serving the Treasure Coast and Palm Beach County areas.  From the initial consultation to the completion and cleanup of your project, we pride ourselves in the highest level of industry expertise and customer service.
Beachside Pavers, LLC specializes in professional paver installation and creating stunning hardscape features for your property. We offer a wide selection of paver materials, styles, and patterns, allowing you to customize the look and feel of your outdoor areas.
To maintain the longevity and appearance of your pavers, Beachside Pavers, LLC provides expert cleaning and sealing services. Our experienced technicians use professional-grade equipment and techniques to remove dirt, stains, and weeds, restoring the original beauty of your paved surfaces.
Our skilled team assesses the extent of the damage and provides prompt repairs including replacing broken pavers and addressing underlying issues compromising your paver areas. With meticulous attention to detail, we restore the integrity and functionality of your paved areas, ensuring they look as good as new.
Artificial turf installation, provides a low-maintenance and visually appealing alternative to natural grass. With our high-quality synthetic turf products, you can enjoy a vibrant, uniform, and mud-free lawn all year round.
We can transform your backyard into a personalized oasis by incorporating features such as fire pits, outdoor kitchens, seating areas, and more. We work closely with you to design and create a functional and aesthetically pleasing space that complements your lifestyle and maximizes your outdoor enjoyment.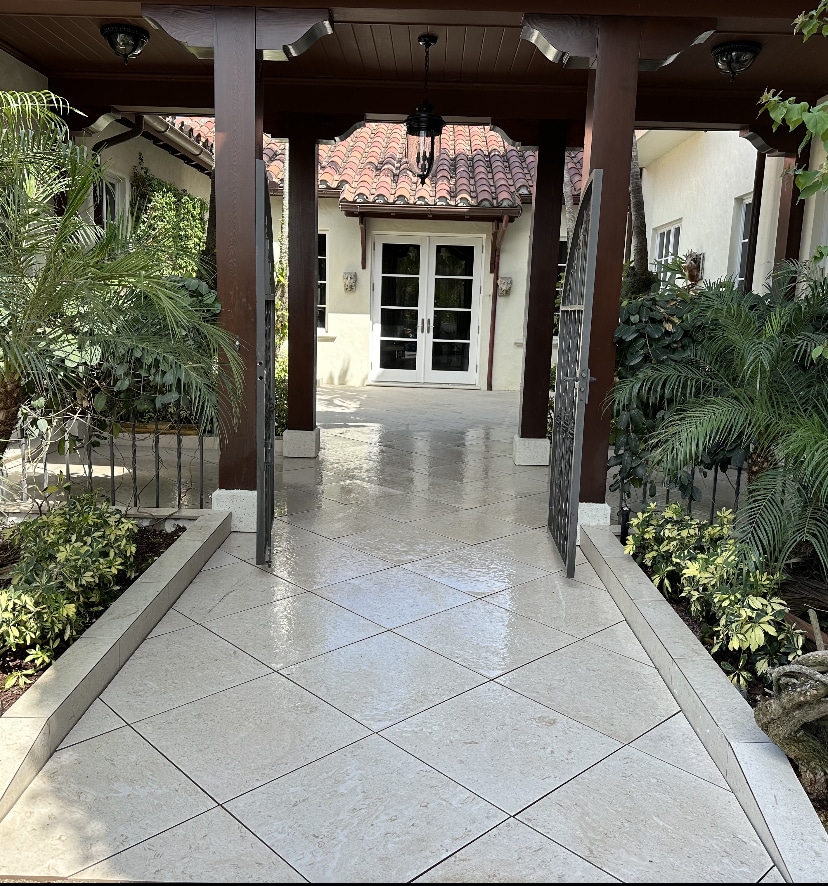 Want Great Paver Services But Don't Know Where To Start?
Beachside Pavers, LLC has you covered
Looking for a reliable, trusted outdoor improvement company? You've come to the right place. Beachside Pavers, LLC is the go-to business serving South Florida and beyond with first-rate paver installation, hardscape cleaning and sealing, repairs, artificial turf service, backyard living solutions, and much more! No matter what your residence needs, you can be confident the Beachside Pavers, LLC crew has got you covered.
Beachside Pavers, LLC is a family owned and operated business proudly serving Treasure Coast, Palm Beach County, and the surrounding areas. From the initial consultation to the project completion, we take pride in providing the highest level of service backed by years of industry experience and positive customer service. You can rest assured knowing our specialists have the expertise and skills necessary to get the job done right. We have hundreds of satisfied customers that back our statement of being the best in the business. Simply put, working with us means you're getting service that exceeds your wildest expectations at competitive prices.
Want Great Artificial Turf Services Without Any Compromise?
Beachside Pavers, LLC can help
There are plenty of benefits that come with working with Beachside Pavers, LLC, including the following:
Quality Results: We only use industry-leading tools and materials from trusted brands. When you work with us, you'll know you're getting the best in the business. Our professionals will ensure you're completely satisfied with the results before completing your service.
Competitive Prices: Why spend an arm and a leg on outdoor home improvement work? At Beachside Pavers, LLC, we strive to charge competitive prices so you get the quality results you're looking for without breaking the bank.
Custom Service: Our professionals work closely with each of our clients to determine their exact wants and needs. From there, we tailor our services so each client receives specialized solutions that are unlike anyone else's.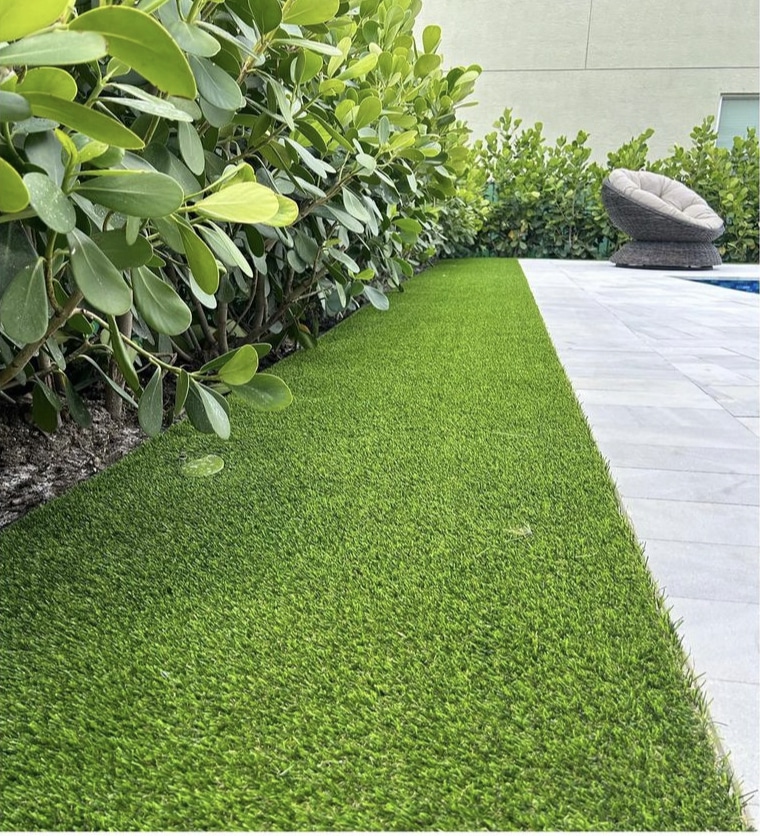 <! -- Lazy Loading Instructions Simply add data-elfsight-app-lazy before the closing div tag For an example see the placeholder code below. -->
Your Satisfaction is Guaranteed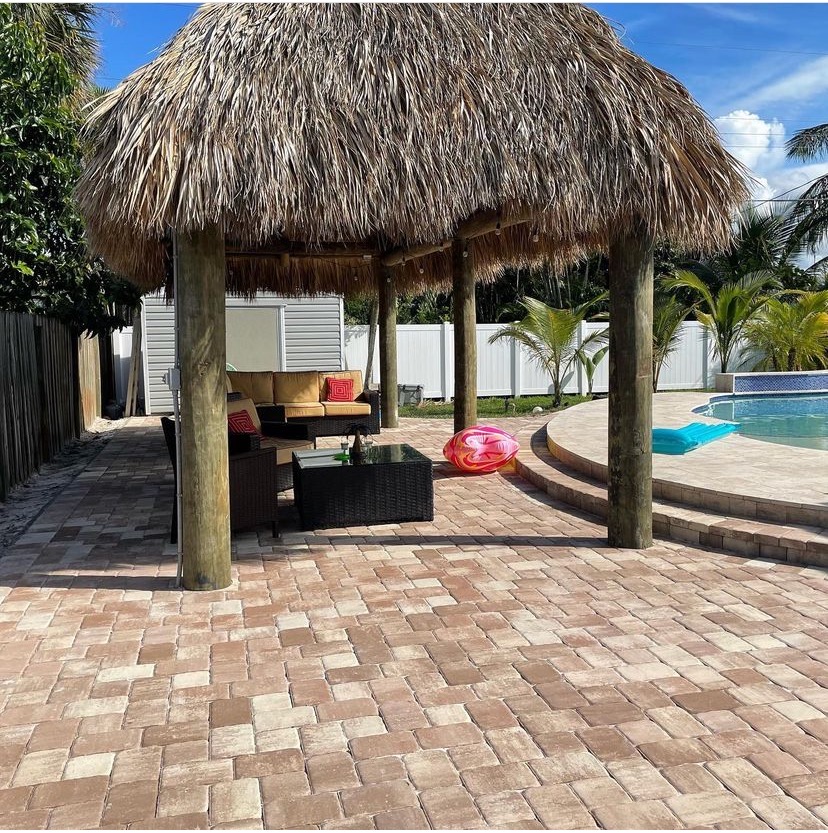 Searching for backyard living spaces near you?
Beachside Pavers, LLC is all you need
When it comes to your outdoor improvement project, there's no better team to work with than Beachside Pavers, LLC. If you're in any of the South Florida areas, be sure to give us a call to learn more about our specific services. We'd be more than happy to walk you through our services and learn how we can best help you with your project. We'll also provide you with a free estimate! Contact us today to learn more.