Paver Install Jupiter, FL
Let us help you with our Top-Rated Paver Services Today!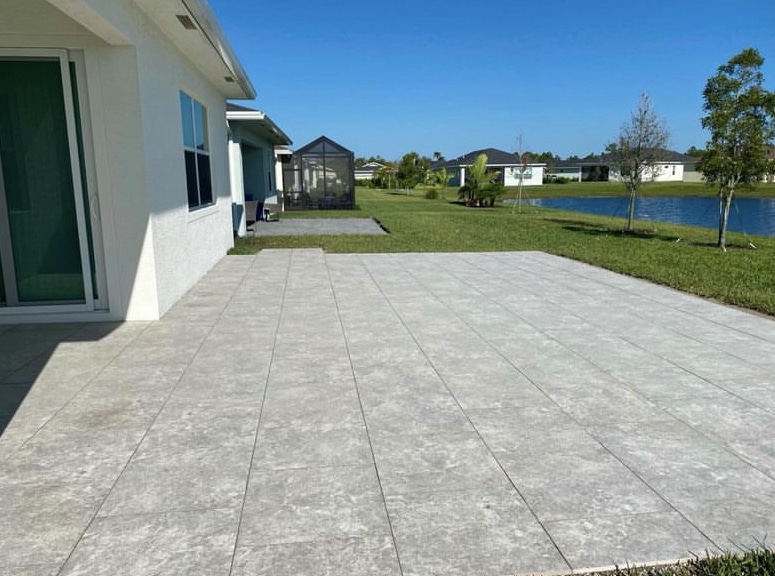 Paver Install Jupiter, FL Locals Rely On
Beachside Pavers, LLC is your #1 Choice
Do you feel like your outdoor area or driveway looks ordinary, boring, or in desperate need of upgrading? Your pool deck, patio, and driveway don't have to be boring they can compliment your home and property with the right materials. This is where Beachside Pavers, LLC comes in. We offer top-of-the-line paver installation services that will take your outdoor area up a notch. Our team takes pride in the results we've provided our customers in the past, and we look forward to hopefully providing you with a stunning paver install in Jupiter, FL, that you can enjoy for many years to come. 
Enhance Your Outdoor Area With Our Patio Pavers Installation
Beachside Pavers, LLC Has you covered
Does your driveway have cracks, harsh stains, or it's severely discolored? This can be incredibly irritating. You invest in your home, you work hard to keep the exterior of your home clean and well-maintained, and you put a lot into your landscaping, which means the last thing you want is your driveway or patio to be an eyesore due to its look or condition. Patios are the perfect place to host cookouts, entertain guests, and relax. You'll want an area that you love and one you'll feel comfortable entertaining guests at. There isn't a better time than now to upgrade your patio, and one of the best ways to upgrade it is with our patio pavers installation service. Pavers are a durable, long-lasting, and versatile option. There are several different paver styles, colors, and materials to choose from. Regardless if you're looking for experienced brick paver installers or you're looking for a concrete pavers installation service, our team is here to help. We have experience installing several different paver materials, and we will ensure that we use the proper tools, equipment, and technique when installing your pavers.
Pavers are an excellent choice when upgrading your patio because they are known for their long lifespan. Pavers can last decades when they are well-maintained and when they are installed correctly. This means that you can't trust just any company to install your pavers. While there are several paver installation and paver repair companies in the area, you must choose the right one. Luckily, you don't have to search too far to find a professional, reliable, and skilled paver company that you can trust to provide you with high-quality results. Our team only uses the best products, tools, and methods to install your pavers to ensure that you're able to get the absolute most out of your patio. The countless amounts of barbecues, pool parties, and fun times are just around the corner with your new patio or pool deck!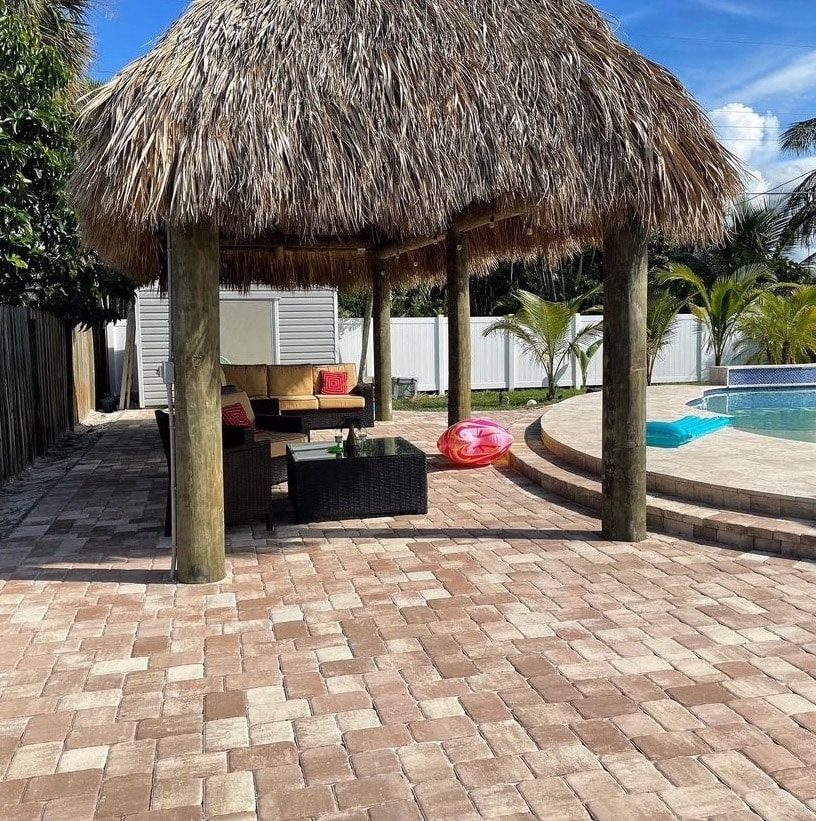 <! -- Lazy Loading Instructions Simply add data-elfsight-app-lazy before the closing div tag For an example see the placeholder code below. -->
Paver Services in Jupiter, FL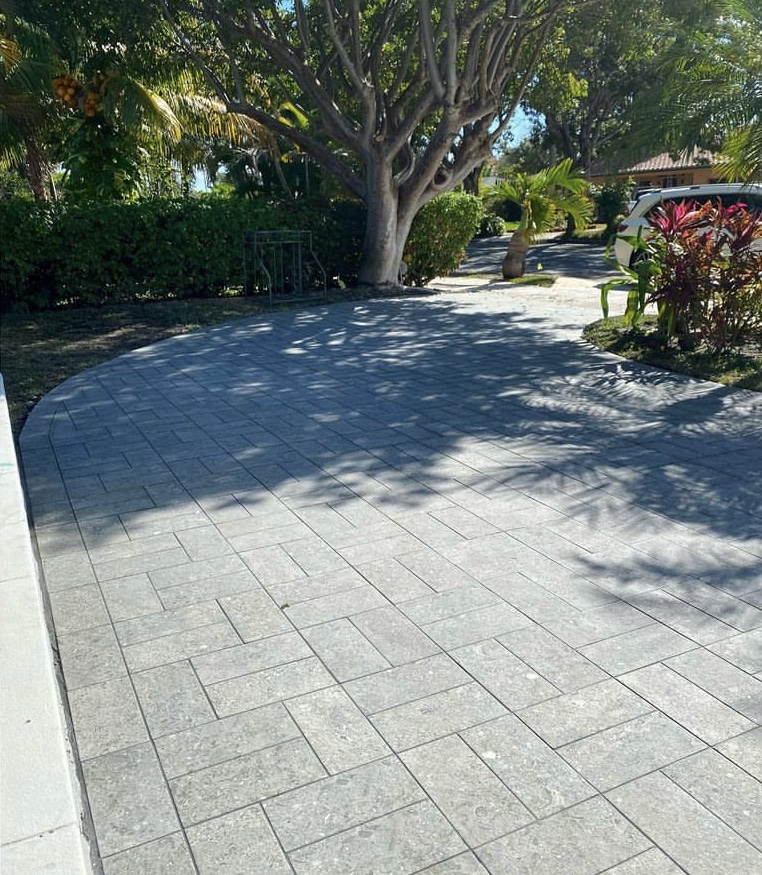 Need Patio Paver Repair? We Can Help!
Beachside Pavers, LLC Is All you Need
It can be frustrating anytime you need repairs around your home, especially if the problem is a safety hazard for you and your family. If you have a paver that's protruding or sinking, someone risks tripping or falling. This can be especially dangerous if it's involving a paver around a pool deck, as someone could trip and fall into your pool. Safety is important, and preventing any potential problems from occurring is key. If you've been looking for Jupiter paver repair near me, you can count on our team to provide you with quick, effective, and reliable paver repair services. Our team has experience tending to all different types of repairs. Some of the common repairs we see are:
Raised pavers caused by roots

Separating pavers

Sinking pavers

And more
We have experience repairing different paver materials and different paver locations, whether you need driveway paver repair or patio paver repair, we can handle them all. While most homeowners try to repair their pavers it's not recommended, especially if you're not sure how to properly fix it. Even though there are several video tutorials online, the best way to have your pavers fixed the right way is for you to hire a professional. Professionals are already equipped with the right tools and products to use, and we perform various paver repairs daily, which means we'll be able to repair it promptly.
Contact Us Today For Jupiter Pavers Installation You Can Rely On!
Beachside Pavers, LLC Is All you Need
At Beachside Pavers, LLC, we are a family-owned and operated company that strives to provide you with a stress-free paver installation process, while also exceeding your expectations with the final results. With our team, you no longer need to search for Jupiter pavers installation near me, you can trust that your driveway, pool deck, or patio is in excellent hands with us. For more information regarding our paver installation service, paver repair service, or sealing service, make sure you get in touch with our team today!