Paver Sealing Jupiter, FL
Let us help you with our Top-Rated Paver Services Today!
Top Paver Contractors In The Area
Beachside Pavers, LLC is your #1 Choice
While the look of your driveway, patio, or pool deck may not seem like it, it can affect the curb appeal of your property. If your driveway or patio is stained, has cracks, or looks broken down, it can become an eyesore, and it could draw your attention to it for all of the wrong reasons. Replacing your current driveway, patio, or pool deck with pavers is an ideal way to increase curb appeal, and make your space an aesthetically appealing one again. However, you need the right paver contractors to complete this project for you. The number one choice to install your pavers is Beachside Pavers, LLC. 
One of the Best Jupiter Paving Companies
Beachside Pavers, LLC Has you covered
As a family-owned paving company in Jupiter, FL, we stand out from the other Jupiter paving companies near me because we truly value our customers. We take the extra steps, and we don't cut corners to ensure that our customers are pleased with our work and the overall customer experience. We understand that any home project can be stressful and overwhelming, which is why we will be with you every step of the way to make it as stress-free as possible. With our unmatched customer service, we aim to make your customer experience a good one. We use only top-of-the-line materials, equipment, and techniques when installing or restoring your pavers to provide you with stunning results.
We offer a wide range of paver services in hopes of becoming your go-to company for all of your paver needs. Our paver services include; paver installation, paver restoration, and paver sealing. The appearance of your patio, driveway, or pool deck is important, and with our services, we will be able to bring the aesthetic of your property up a notch and make it the outdoor oasis your property deserves. Regardless of which service you go with, you can ensure that your property is in good hands. We will treat it with care and respect as if we were working on our own home. You no longer need to look out for driveway pavers near me, you can count on us!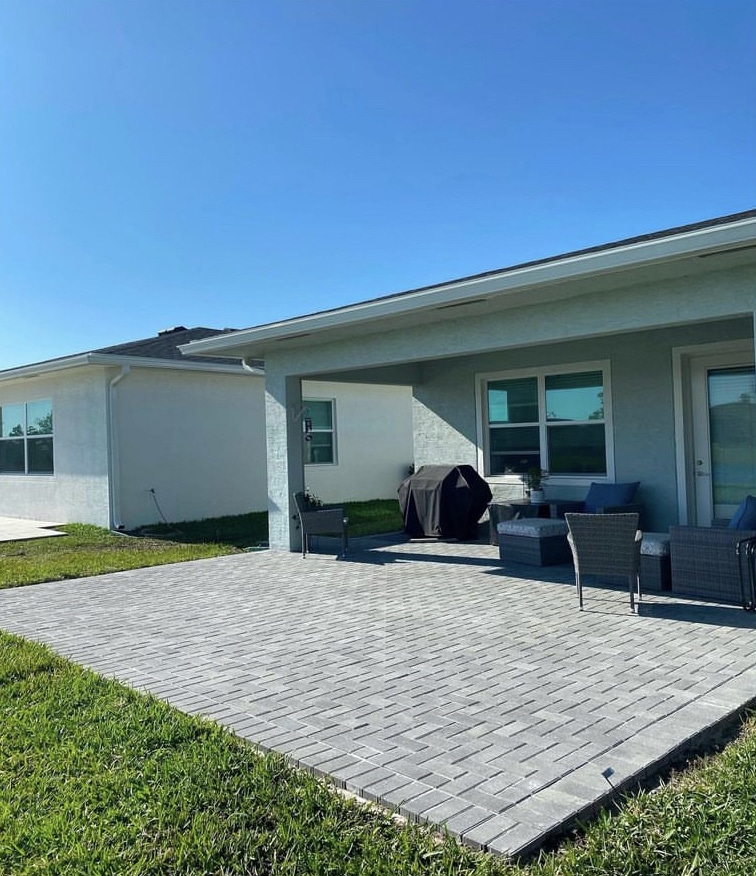 <! -- Lazy Loading Instructions Simply add data-elfsight-app-lazy before the closing div tag For an example see the placeholder code below. -->
Paver Services in Jupiter, FL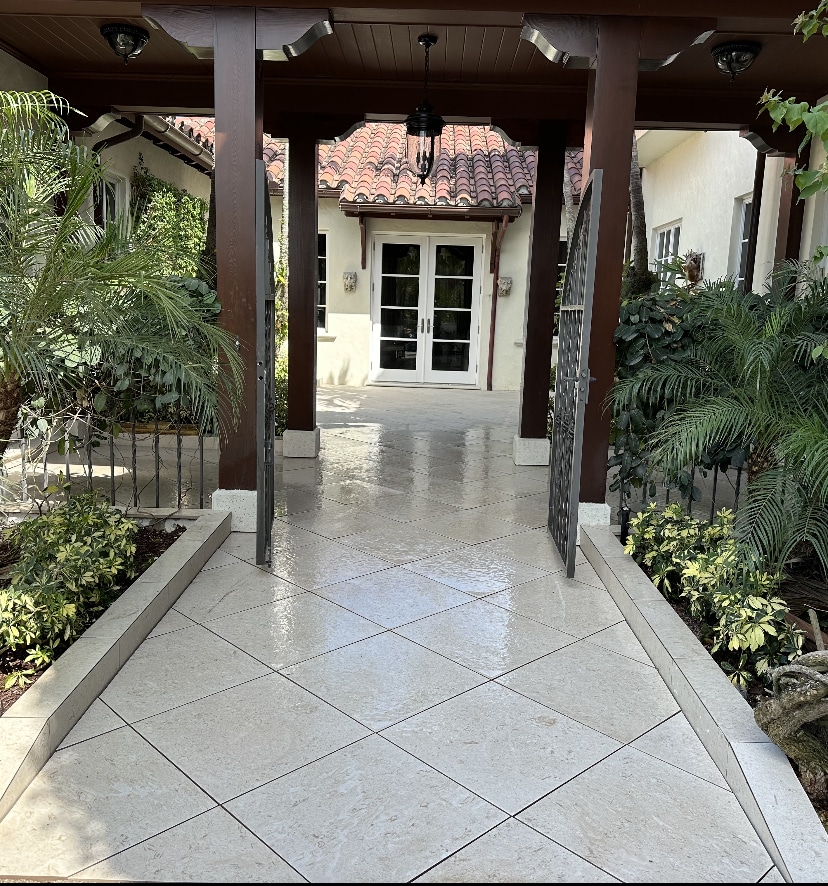 Professional Paver Cleaning In Jupiter, FL
Beachside Pavers, LLC Is All you Need
While concrete pavers are relatively low-maintenance, it's still important that you take care of them to keep up their appearance and for them to last a long time. Due to foot traffic, weather elements, stains, etc., your pavers will begin to lose their vibrant color, look dirty, and stain. Not to mention, weeds will also begin to grow in between your pavers, which will make your pavers look unruly and messy. One of the best and easiest ways to protect your patio pavers and keep them looking good is with our cleaning and paver sealing in Jupiter, FL. This service includes a three-step clean and seal process. We will thoroughly but carefully clean your pavers to get rid of unwanted materials and stains from your pavers and to start the sealing process with a nice and clean surface. Once your pavers are clean and dry, we will seal them. There are several benefits of sealing your pavers, which include; reducing the chance of mold and mildew, preventing weeds from growing in between your pavers, preventing stains, and maintaining the color of your pavers. Pavers are subjected to high UV rays, especially living in Florida. The intense UV rays will eventually affect your pavers and cause their once-rich color to fade.
Even the strongest and most vibrant colors of pavers aren't able to withstand the After you've invested in new pavers and gone through the process of having them installed, the last thing you want is for their color to fade. Our sealing service will not only increase the vibrancy of your pavers but will prevent their current color from fading. You're not only protecting your pavers from the sun with our paver sealing service, but you're also protecting them from spills, foot traffic, weeds, chipping, etc. You can trust that your pavers are in excellent hands with our paver cleaning and sealing service.
Contact Us Today For High-Quality Paver Restoration And Installation Services!
Beachside Pavers, LLC Is All you Need
Are you ready to improve the overall look of your property by either installing, sealing, or repairing your pavers? If you've been searching for Jupiter pavers near me, Beachside Pavers, LLC is the team to turn to. Our team is full of skilled, experienced, and knowledgeable contractors that utilize our training and equipment to provide you with high-quality results. When working with us, you can expect that we will work efficiently and promptly to get your pavers installed or repaired quickly but correctly. To learn more about our paver restoration, paver installation, paver sealing services, or for a free estimate, make sure you get in touch with our team today!