Artificial Grass Installation Palm Beach Gardens, FL
Let us help you with our Top-Rated Paver Services Today!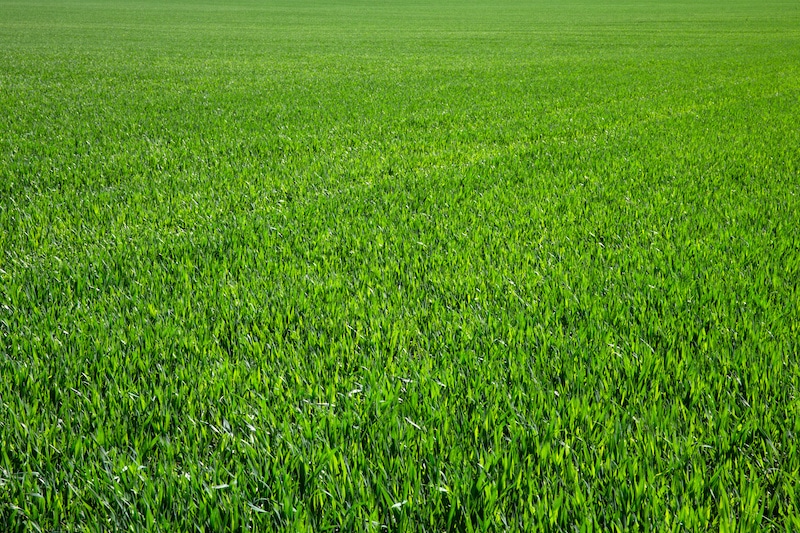 Top-Quality Artificial Lawn Installation
Beachside Pavers, LLC is your #1 Choice
Are you wanting a full and green lawn? Oftentimes, the greenest and fullest lawns are artificial. Fake grass has come a long way over the years, and it's become a popular alternative for grass amongst homeowners. Artificial grass appeals to homeowners because it severely cuts down on lawn maintenance, while also ensuring that your lawn looks great at all times. Brown or patchy grass is a problem of the past when you have a team like Beachside Pavers, LLC, to perform your artificial lawn installation service. 
Looking For Palm Beach Gardens Artificial Turf Companies Near Me?
Beachside Pavers, LLC Has you covered
Have you been on the hunt for Palm Beach Gardens artificial turf companies near me? While it can be challenging to decide if you're ready to invest in artificial grass, the other difficult decision is which company is going to install it for you. Even though there are other synthetic turf installation companies around, Beachside Pavers, LLC is the top-rated company in the area. We stand out for many reasons, but one of the main reasons is that we put our customers first. We put a strong focus on our customer service because it's important to us that you have a good experience when working with us. We are a family-owned and operated company, and we value all of our customers. We aim to build lasting relationships with our customers in hopes of becoming their trusted go-to company for all of their artificial grass needs, whether they need turf grass installation, repairs, sanding, or power brooming. We can handle it all!
As a homeowner, it's not uncommon for you to attempt DIY home projects. DIY home projects have become extremely popular online, and it's not difficult to find a tutorial or video on practically any project you can think of. However, some projects are best left to the professionals, and installing artificial grass is one of them. A fake grass installation takes a lot of practice, precision, skills, and the right tools to properly execute. If done incorrectly, you may see problems with your grass sooner rather than later, and you risk having to spend more money in the long run on repairs or even premature replacements. There are a few common issues that can happen when your fake grass is installed incorrectly, some of them may include; lifted edges, visible joint lines, drainage issues, and more. Your artificial grass is an investment, and it must be installed the right way the first time. Not to mention, your grass is one of the first things that people see when they arrive at your home. The last thing you want is to make a bad first impression with a messy synthetic grass installation. Don't allow a bad installation to affect the condition of your lawn or affect your wallet any more than it has to. To ensure that this doesn't happen to you, make sure you hire a reputable, reliable, professional, and skilled company like Beachside Pavers, LLC. With our team, you no longer need to find fake grass installation near me. We've got you covered!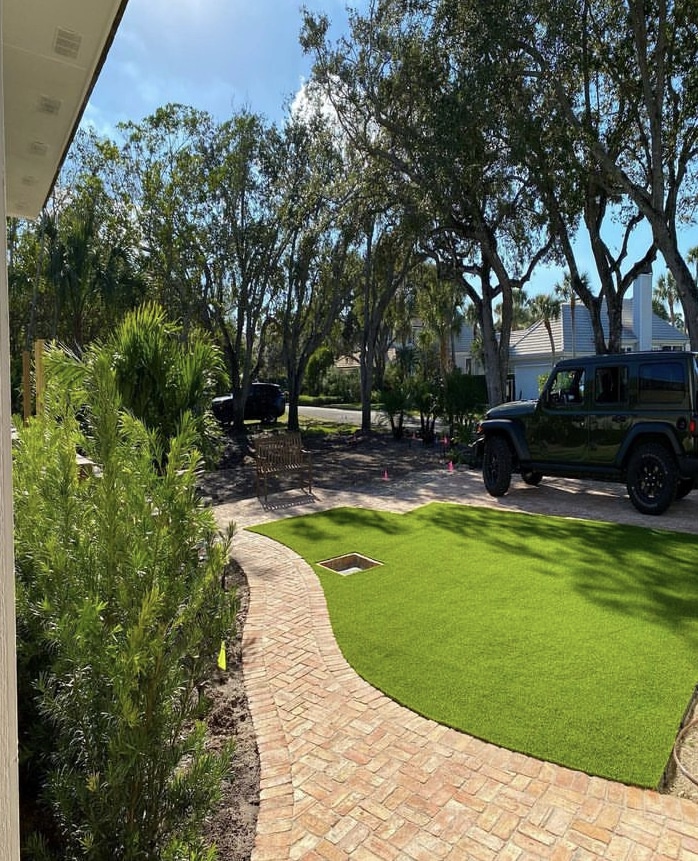 <! -- Lazy Loading Instructions Simply add data-elfsight-app-lazy before the closing div tag For an example see the placeholder code below. -->
Paver Services in Palm Beach Gardens, FL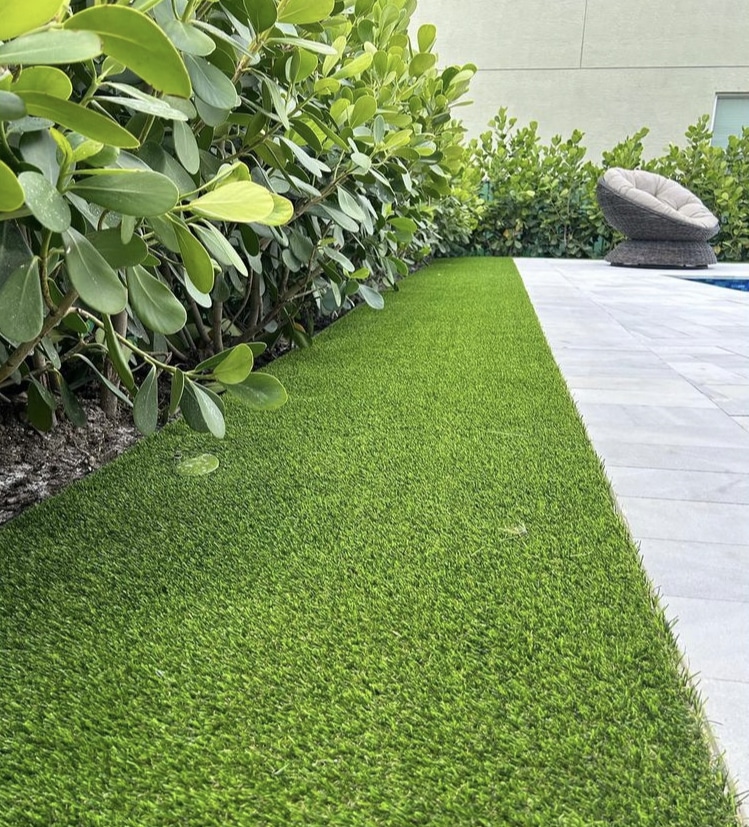 The Best Synthetic Grass Installation
Beachside Pavers, LLC Is All you Need
When it comes to artificial grass, it's come quite a long way over the years. Nowadays, grass looks a lot more realistic and it's become a popular choice for residential properties. If you're looking for a way to decrease the amount of maintenance your current lawn requires, a synthetic grass installation is the perfect choice for you. Artificial grass is a low-maintenance, durable, and water-conserving option when upgrading your lawn. This is a great way to take your lawn up to the next level, while also benefitting from not having to cut your grass in the hot Florida heat anymore. Artificial grass is also kid and pet friendly. If anything, fake grass can make playing outside with your family a lot easier and more fun. With artificial grass, it cuts down on the amount of pests in your yard, you won't have to worry about mud puddles, and you won't have to stress about allergies. Whichever reason you look forward to benefiting from synthetic grass the most, you can trust that the process of installing your fake grass will go smoothly with the help of our team.
Call Us Today For An Artificial Grass Installation In Palm Beach Gardens, FL!
Beachside Pavers, LLC Is All you Need
Are you ready to transform your lawn with an artificial grass installation in Palm Beach Gardens, FL? Beachside Pavers, LLC will be able to give you the dream lawn you're looking for with our reliable artificial grass services. We will install the artificial grass in a quick but effective method, so you can get started on enjoying your new, beautiful, and green lawn. Make sure you get in contact with our team today to learn more about the artificial grass services we offer!