Paver Install Palm Beach Gardens, FL
Let us help you with our Top-Rated Paver Services Today!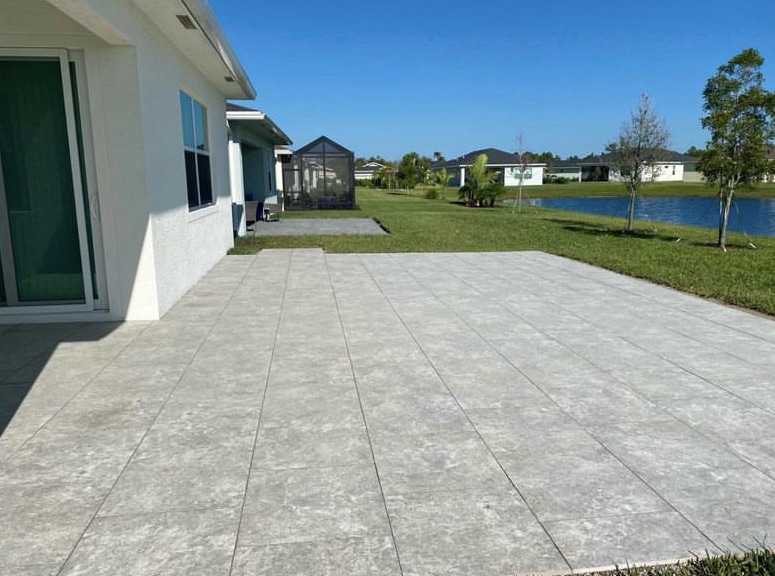 Top-Rated Concrete Pavers Installation
Beachside Pavers, LLC is your #1 Choice
If you're looking to upgrade your patio, pool deck, or driveway, one of the best options is pavers. Pavers are long-lasting, versatile, and very durable. Pavers also look incredible and are the perfect way to elevate your outdoor area. One of our popular paver materials is concrete pavers. Believe it or not, concrete pavers are much stronger than just a slab of concrete, and they make an excellent and durable option for driveways. For the best concrete pavers installation, Beachside Pavers, LLC is the company to turn to. 
Searching For Palm Beach Gardens Pavers Installation Near Me?
Beachside Pavers, LLC Has you covered
Even though patios and driveways are often underestimated, they can heavily impact the curb appeal of your property. They have the capability of complimenting your home or bringing it down. When guests arrive at your home, your driveway is one of the first things they see. If it's full of cracks, weeds growing in the middle of it, has harsh oil stains, or it's incredibly discolored, it can stand out for all of the wrong reasons. Your eyes will likely drift to the blemishes on your driveway right away. Don't allow your driveway or patio to be an eyesore when they can enhance your property.
Pavers are an excellent way to get your driveway to stand out for the right reasons. You'll have the option to choose from different paver materials, such as; brick, marble, concrete, porcelain, travertine, and more. You also have the option to choose between different colors and styles. Choosing the right material and style of pavers can be difficult. With the number of options you have, it can be challenging to pick the right one for your outdoor space. If you feel stuck on which material you want to go with, our team can help direct you on the right path of which material and color would work best with your home and property. Any home project that you do around your home, can be quite overwhelming. Not only do you have decisions to make regarding what style you want to go with, but you also have to deal with the renovation process. This is where our team comes in. We aim to make the patio pavers installation process a stress-free one. We will be with you every step of the way to bring your vision to life while striving to exceed your expectations. We will be there throughout the process of your free estimate until we clean up our work site after installing your pavers.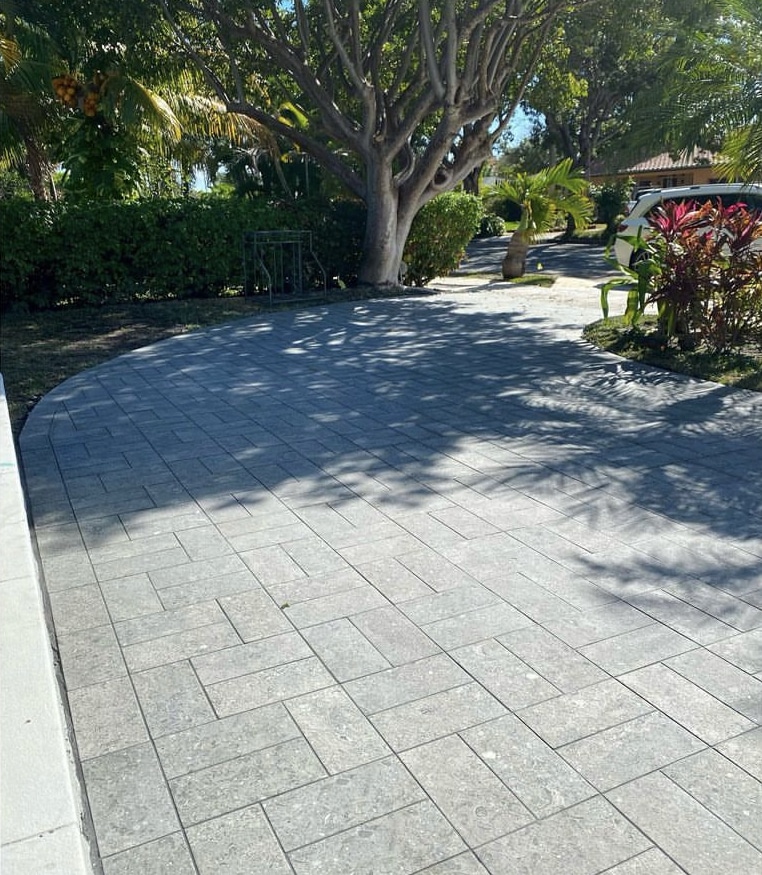 <! -- Lazy Loading Instructions Simply add data-elfsight-app-lazy before the closing div tag For an example see the placeholder code below. -->
Paver Services in Palm Beach Gardens, FL
The Best Driveway Paver Repair In The Area
Beachside Pavers, LLC Is All you Need
When it comes to patios or pool decks, many people choose to have parties on them, or they use them as a place to relax and unwind. However, when your current patio is old, stained, or falling apart, it can be challenging to relax or have guests over when all you can focus on is how flawed your patio looks. Our brick paver installers will be able to easily transform your pool deck or patio with our paver installation service. You'll be surprised how different but incredible your outdoor area will look by simply upgrading to a paver patio. You no longer need to be on the hunt for Palm Beach Gardens pavers installation near me when you've got a team like ours on your side. You can count on us!
Have you been searching online for Palm Beach Gardens paver repair near me? Even though quite a few paver repair companies pop up, you must pick the right one to perform your paver repair service. Whether you attempt to repair your pavers or another company does, and it's done incorrectly, it could result in you spending more money in the long run. This is why you need the right company that has the necessary tools and experience needed to properly repair your pavers the first time around. There are a few signs to look out for that may indicate that you may need paver repairs, which include; uneven pavers, gaps in your pavers, or cracks in your pavers. Our team has experience fixing different types of paver materials and different paver repairs. Regardless if you need patio paver repair or driveway paver repair services, we've got you covered!
Call Us Today For A High-quality Paver Install In Palm Beach Gardens, FL!
Beachside Pavers, LLC Is All you Need
Are you looking to boost the curb appeal of your property by upgrading your driveway, patio, or pool deck? Beachside Pavers, LLC is the trusted company in the area you can rely on for all of your paver needs, whether you're needing paver repair, paver seal and clean, or paver install in Palm Beach Gardens, FL. For more information regarding our paver installation service, or a free estimate, make sure you contact our team today!