Paver Sealing Palm Beach Gardens, FL
Let us help you with our Top-Rated Paver Services Today!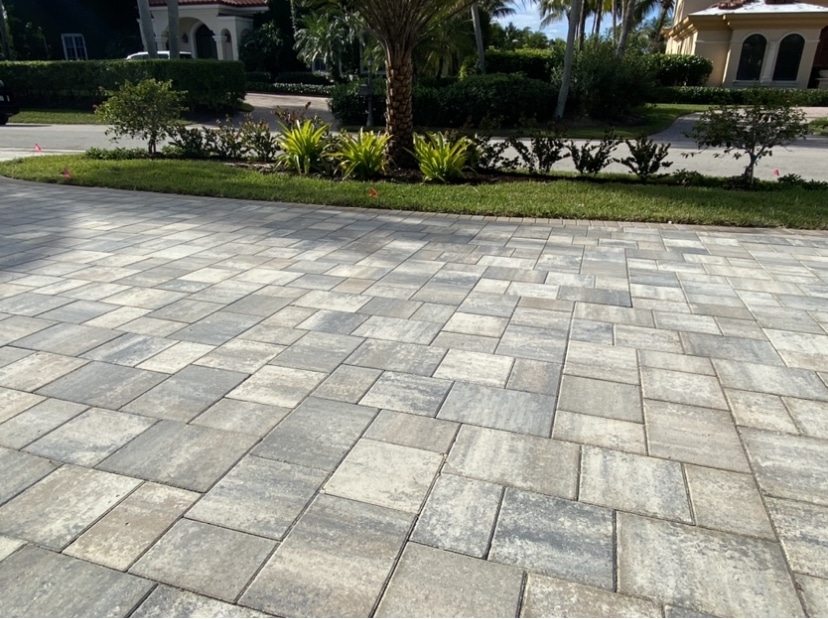 The Best Paver Sealing In Palm Beach Gardens, FL
Beachside Pavers, LLC is your #1 Choice
Pavers are an excellent way to boost the curb appeal of your property, create a more aesthetically pleasing area for your driveway or patio, and they are easy to maintain. Pavers are a simple way to elevate and transform your outdoor area. Whether you're looking to upgrade your current patio to patio pavers so you can entertain guests on your patio, or you want to install concrete pavers in your driveway, Beachside Pavers, LLC can help! We offer a wide range of different paver services, material and style options, etc., to ensure that we have an option for everyone. Once your pavers are installed, we also offer repair services and paver sealing in Palm Beach Gardens, FL. Our paver sealing service is the perfect way to protect your investment and ensure that they look better longer. Whichever paver service you need, you can trust that your project is in excellent hands with our talented and experienced team.
Searching For Driveway Pavers Near Me?
Beachside Pavers, LLC Has you covered
If you've been searching for driveway pavers near me, Beachside Pavers, LLC is the company to turn to. With the high-quality materials, tools, and techniques we use, we'll be able to transform your driveway with our driveway paver service. Your driveway is one of the focal points of your property. When people pass by your home, it's one of the first things that they see, and if it's in rough condition, it could stick out for the wrong reasons. It could also bring down the appearance of your property if your driveway has cracks, is heavily stained, has weeds growing in between the cracks, and more. Instead of letting your driveway be an eyesore, let it complement the look of your home and overall property. Pavers aren't only an excellent choice due to their appearance, but they are also very durable and long-lasting. Even though pavers are low-maintenance, if properly taken care of, they can last decades. Your driveway receives a lot of foot traffic, it has to face certain weather conditions, spills, etc., which means that your pavers need to be made and installed to last. With our pavers, you'll have the choice of different materials, colors, and styles to choose from. Pavers are versatile, which means your driveway no longer needs to be dull. With our pavers, we'll be able to elevate your driveway and make it stand out for all of the right reasons.
Once you get your driveway pavers installed, you must look into having them sealed as well. Our paver cleaning and seal service is the perfect way to protect your pavers. Your pavers are consistently subjected to outdoor elements, such as; mold and mildew, weeds, UV rays, weather elements, spills, and more. Without regular paver cleaning or having them sealed, they will appear dirty, and stained, weeds will grow in between your pavers, mold and mildew can grow in the pores of the pavers, their vibrant color will fade, and more. We highly recommend paver sealing in Palm Beach Gardens, FL, to keep them protected and well-maintained. If you are also ever in need of paver restoration, you can trust our team to handle it. Some of the common paver repairs that we often see are raised, separating, sinking, or settling pavers. Regardless of what service you need, you can count on us. With our team, you no longer need to look for Palm Beach Gardens paving companies near me. We've got you covered!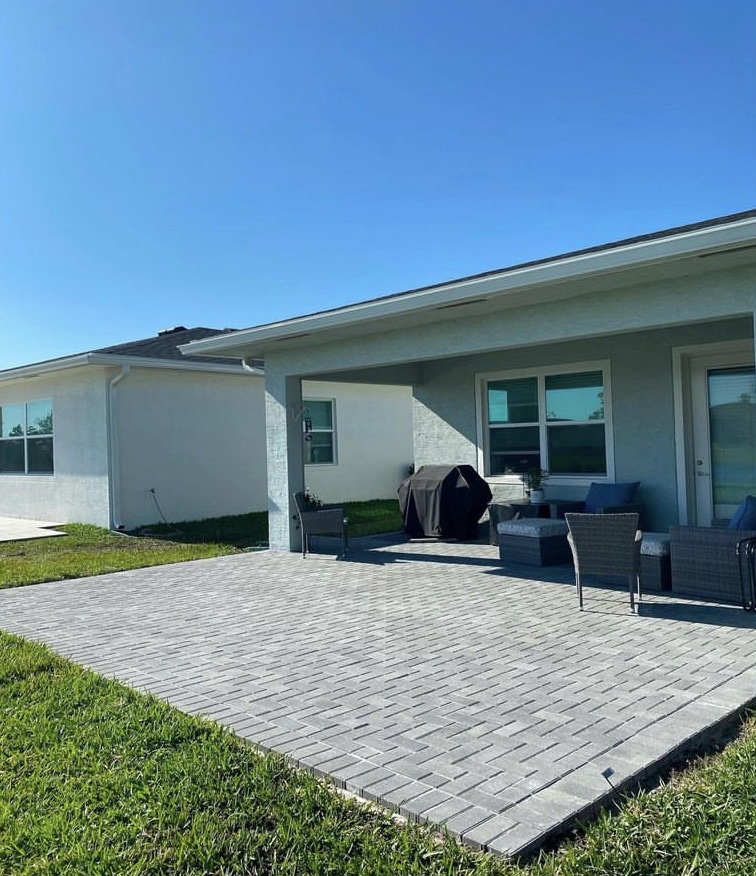 <! -- Lazy Loading Instructions Simply add data-elfsight-app-lazy before the closing div tag For an example see the placeholder code below. -->
Paver Services in Palm Beach Gardens, FL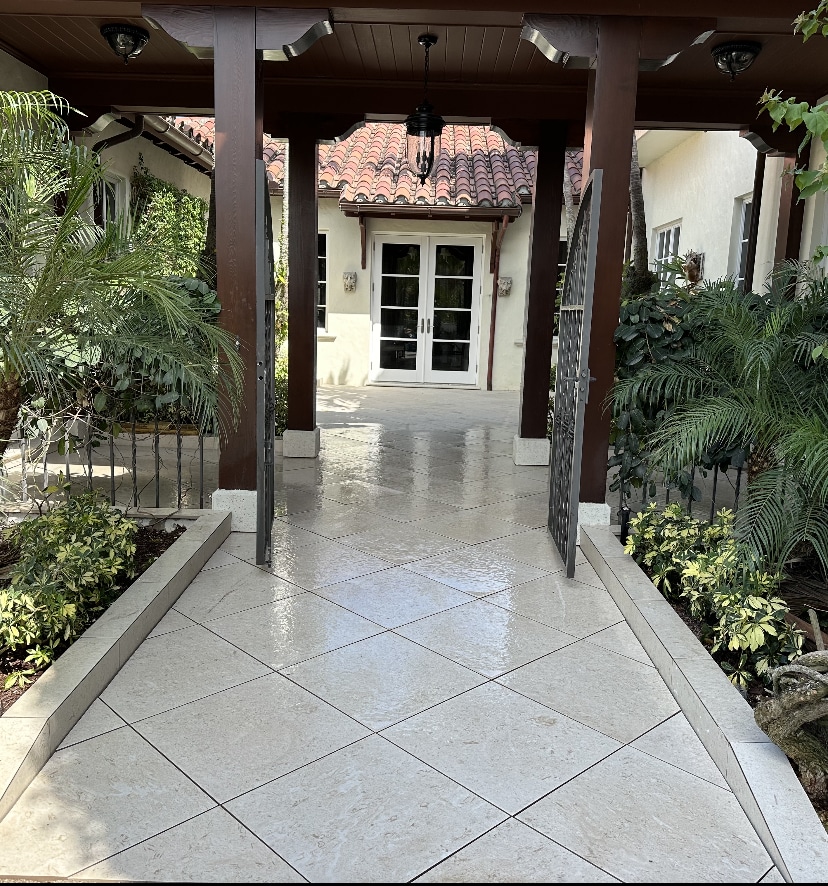 Top Paving Company In Palm Beach Gardens, FL
Beachside Pavers, LLC Is All you Need
At Beachside Pavers, LLC, we take pride in the services, results, and customer service we provide our customers, and we look forward to exceeding your expectations. When it comes to completing projects around your home, it can be stressful, especially when it's something like your driveway or pool deck. Both of these are focal points in your yard and property, and they must look good. However, your paver project is in good hands with us. We aim to do what we can to take the stress off of your shoulders and ensure that this process goes as smoothly as possible. We will be with you every step of the way, from the beginning to the end. You can trust that our team is the top paving company Palm Beach Gardens, FL, residents count on.
Contact Our Paver Contractors Today To Get Started!
Beachside Pavers, LLC Is All you Need
To get your paver project started, you must have the right paver contractors on your side. If you're looking for Palm Beach Gardens pavers near me, the best team to take over this project for you is Beachside Pavers, LLC. To learn more about our paver services or for a free estimate, make sure you get in contact with our team today!