Paver Sealing Port St. Lucie, FL
Let us help you with our Top-Rated Paver Services Today!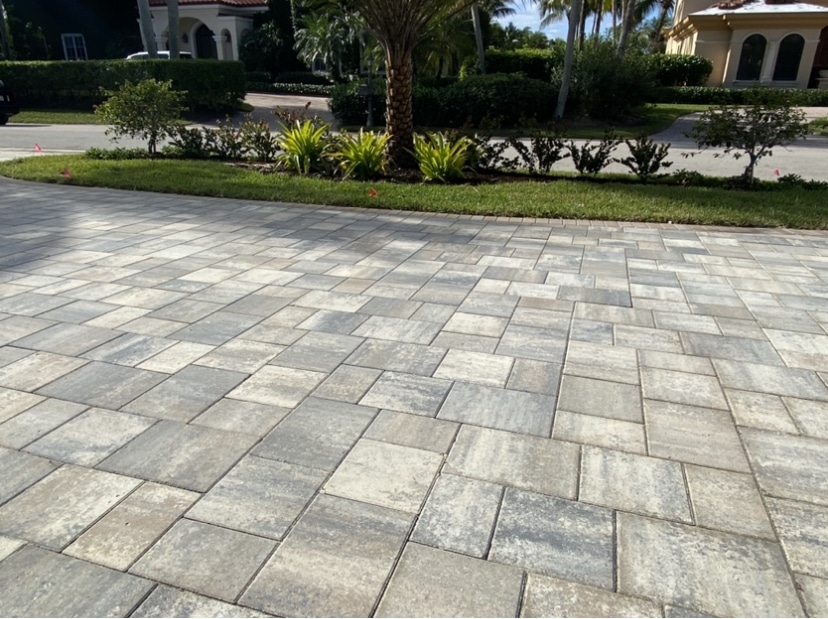 High-Quality Paver Sealing in Port St. Lucie, FL
Beachside Pavers, LLC is your #1 Choice
Pavers are an excellent way to take the appearance of your patio or driveway up a notch. Pavers are a versatile, aesthetically pleasing, and long-lasting choice, you just need the right company on your side that you can count on. At Beachside Pavers, LLC, we offer top-rated installations, restorations, and paver sealing in Port St. Lucie, FL. With our convenient and reliable services, you can trust that we will provide you with unmatched expertise and experience in your project, so you can enjoy your pavers for many years to come. 
Searching For Port St. Lucie Paving Companies Near Me?
Beachside Pavers, LLC Has you covered
If you've been looking for top Port St. Lucie paving companies near you, Beachside Pavers, LLC is the company to turn to. For your pavers to look the way you want them to look, they need to be done correctly by the right company. You shouldn't settle for anything but the best; with our team, the best is exactly what you'll get. We are a family-owned and operated business that proudly serves the Port St. Lucie area. We not only pride ourselves on the quality of work that we provide our customers, but we also stand by our excellent customer service. We value our customers, and you must have a great customer experience when working with us. We also aim to become your go-to paver contractor, whether you need a paver restoration, a sealing service for your patio pavers, etc., we've got you covered!
It can be difficult to find the right company to trust your pavers with, especially with the number of paver companies in Florida. Narrowing down which company to work with for any home project you have can be challenging, as you don't want to make the wrong decision. Not every company runs or works with the same standards in mind. When it comes to any home project, you want it done correctly the first time around. At Beachside Pavers, LLC, we hold the standards of our products, tools, work ethic, customer service, etc., impeccably high. Our goal is to exceed your expectations and for you to have the best results possible. We work promptly, and we are with you throughout the entire process, from your free estimate to cleaning up our job site. Our pictures from our past customers and reviews speak for themselves, and we look forward to adding you to our list of happy customers. With our team, you no longer need to search for patio or driveway pavers near me. Your property is in good hands with us!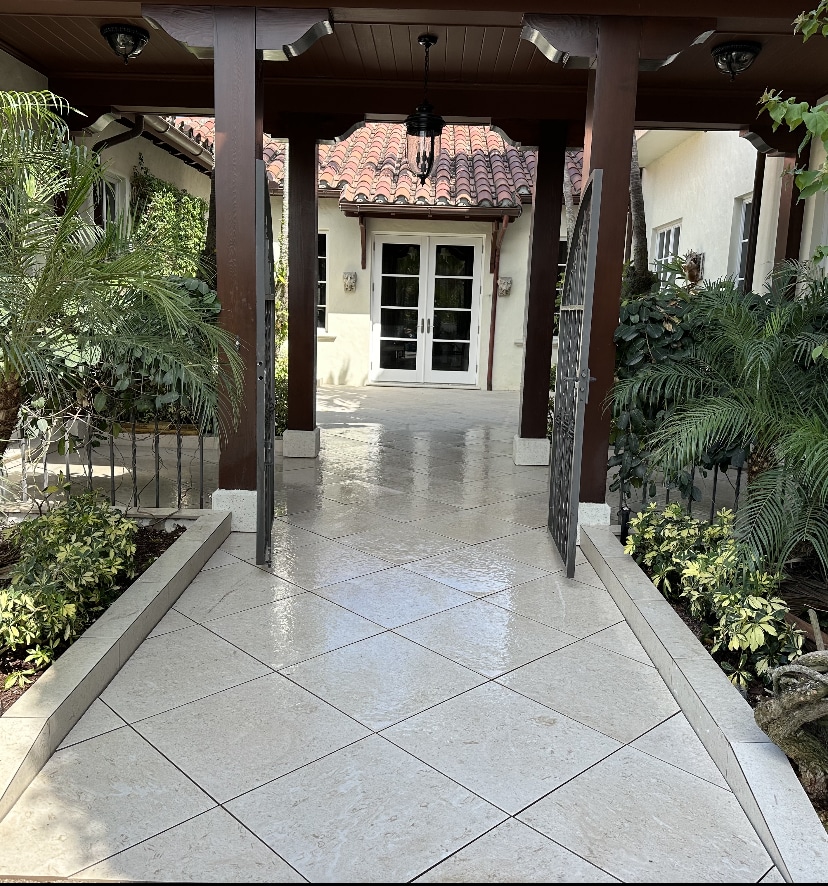 <! -- Lazy Loading Instructions Simply add data-elfsight-app-lazy before the closing div tag For an example see the placeholder code below. -->
Paver Services in Port St. Lucie, FL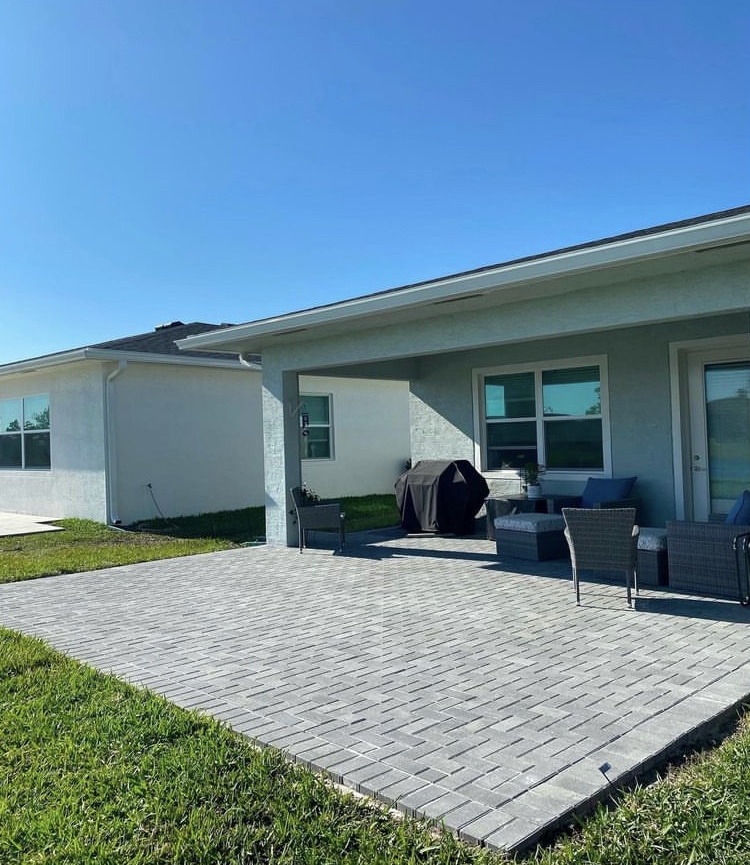 Top-Rated Concrete Pavers
Beachside Pavers, LLC Is All you Need
Does your patio or driveway just seem boring, or they are in desperate need of a replacement? Now is the time to install pavers. Pavers come in different materials, like concrete, brick, marble, slate, travertine, and more. Concrete pavers are a popular choice, especially due to the advantages they bring. Some of the advantages of our team installing and sealing concrete pavers for you include:
Durability

 – Concrete pavers are made to last. They are resistant to harsh weather elements, and they are capable of withstanding foot traffic. If your concrete pavers begin to break down and need to be replaced or restored, they are fairly easy to replace or repair. 

Low-maintenance

– Concrete pavers are incredibly simple to take care of, especially if you have them sealed. Having them sealed will protect them from weeds growing in between them, and also maintain their bright and vibrant color. You can trust that our team provides you with the best paver sealing Port St. Lucie, FL, has to offer. 

Long life expectancy

 – If your pavers are properly taken care of, sealed, and repaired promptly, your pavers can last several decades. While they don't require a lot of maintenance, keeping up with small tasks to keep your pavers clean and in excellent condition will determine just how long they will last. 

Different color and design options

 – Concrete pavers come in a variety of different colors, patterns, and sizes. The options seem practically endless, and you'll be able to find a style and color pattern that you'll love!
Make Sure You Contact Our Paving Company In Port St. Lucie, FL Today!
Beachside Pavers, LLC Is All you Need
Have you been on the hunt for Port St. Lucie pavers near me? Look no further than Beachside Pavers, LLC! When working with our team, you can expect that we will work diligently, promptly, and safely. We only use the best tools, equipment, and materials when installing, restoring, or sealing your pavers to ensure that you get stunning results. You can trust that our team is the best and most trustworthy paving company Port St. Lucie, FL, has to offer. For more information regarding our paving or paver cleaning services, make sure you contact our team today!