Artificial Grass Installation Stuart, FL
Let us help you with our Top-Rated Paver Services Today!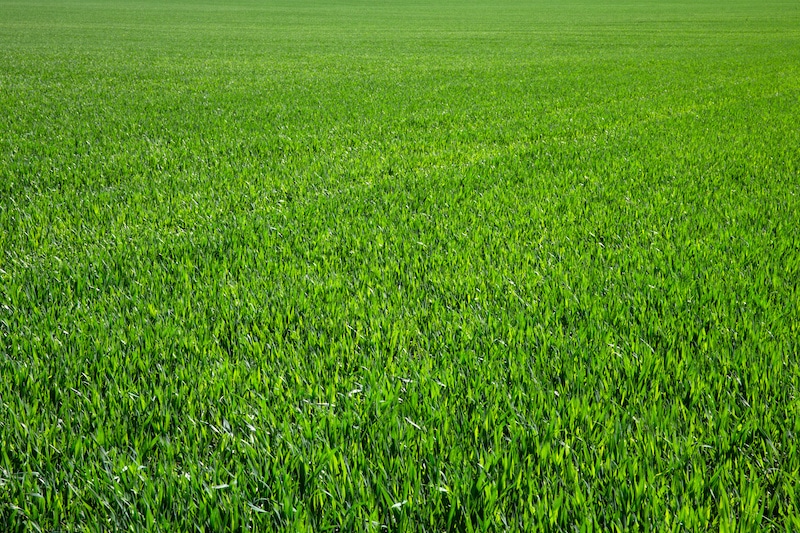 High-Quality Synthetic Turf Installation
Beachside Pavers, LLC is your #1 Choice
Did you know that you can have the lawn of your dreams without spending the majority of your time mowing, weeding, watering, and fertilizing your grass? Now you can with artificial grass. At Beachside Pavers, LLC, we provide top-of-the-line synthetic turf installation services in the Stuart area. Our artificial grass looks real and is a perfect choice if you're looking to upgrade your landscaping. 
Searching For Stuart Artificial Turf Companies Near Me?
Beachside Pavers, LLC Has you covered
Your lawn is one of the first things that people see when they drive by your home, which means that it's important that it looks its best at all times as first impressions are everything. If your yard looks messy or unkempt, it could give off the wrong message that you don't take care of your lawn. If you're looking for Stuart artificial turf companies near me, you must choose a reliable artificial lawn installation company that you trust. When it comes to a synthetic grass installation service, it's a project that shouldn't be handled lightly. If your artificial grass isn't high-quality, it will not only show, but it won't last nearly as long. Not to mention, the process of the installation takes precision to properly execute, which means that you need a company that has experience, skills, and is equipped with the proper tools.
Your home is an investment, and it needs and deserves to be treated as such by a company that is well-versed in installing artificial turf. This is where our team comes in. At Beachside Pavers, LLC, we are a family-owned and operated company that takes pride in the services, results, and customer service we provide. We only use the best artificial grass, equipment, and methods when installing your grass to ensure that it looks great and holds up for a long time. Any home project can be stressful, especially one as big as upgrading to artificial grass. This is why our team is dedicated to ensuring that you're happy with the final results and your overall customer experience. We will be with you every step of the way during the installation process to help you decide on the right grass to go with, answer any questions or concerns you may have, and take care of everything from the estimate to the clean-up of our work site. You can trust that your lawn is in excellent hands with us.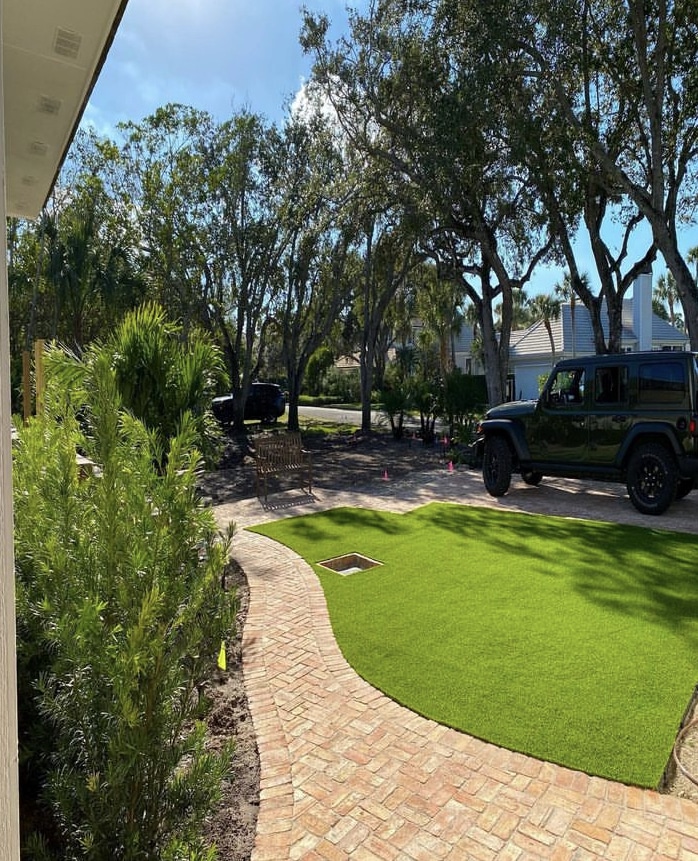 <! -- Lazy Loading Instructions Simply add data-elfsight-app-lazy before the closing div tag For an example see the placeholder code below. -->
Paver Services in Stuart, FL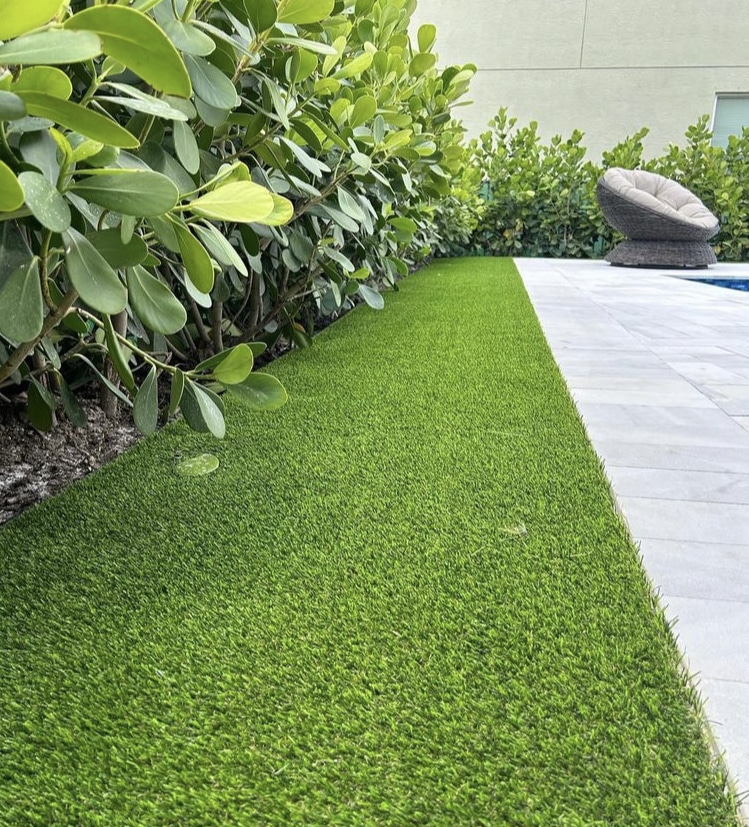 Top-Rated Fake Grass Installation
Beachside Pavers, LLC Is All you Need
Artificial grass was primarily used for sports fields; however, its popularity has risen amongst homeowners, as they've seen the incredible advantages replacing their lawns with turf provides. Some of the incredible benefits of a fake grass installation include:
Saving time and money

 – If you regularly hire a lawn maintenance team to mow and care for your lawn, installing artificial grass will greatly cut down the cost. If you maintain your lawn, installing artificial grass can cut down the costs of spending money on lawn equipment, gas for your mower, fertilizer, etc. Not to mention, lawn care can eat up a lot of your free time. Upgrading your lawn to artificial grass, will give you a lot of your time back, so you can spend it doing something a lot more enjoyable than mowing your lawn in the hot Florida sun. 

Conserving water

 – To maintain a natural, green, and full lawn, it needs to be regularly watered. However, the amount of water that is used on lawns is mind-blowing. Not to mention, your water bill also takes a big hit every month with the amount of water you have to use on your lawn. An artificial lawn doesn't need to be regularly watered, which means you'll save a lot of money and also conserve water by installing fake grass. 

Reducing the number of pests

 – Natural grass and dirt attract insects, which in turn, attract animals who are looking to feast on those insects. By eliminating the natural grass and replacing it with artificial grass, you are cutting down on the amount of pests that are roaming around your yard. Since fake grass isn't appealing to eat or a place that attracts them, they will likely go elsewhere. 
Call Us Today For The Best Artificial Grass Installation In Stuart, FL!
Beachside Pavers, LLC Is All you Need
If you've been looking for fake grass installation near me, Beachside Pavers, LLC could be the answer. Our team offers a full range of artificial grass services to meet your needs, such as; artificial grass installation in Stuart, FL, repairs, sanding, and power brooming. You can count on us to not only provide you with the best artificial grass but we will be there to help with any repairs or upkeep you need. Make sure you get in touch with our team today for more information regarding our turf grass installation service.