Let us help you with our Top-Rated Paver Services Today!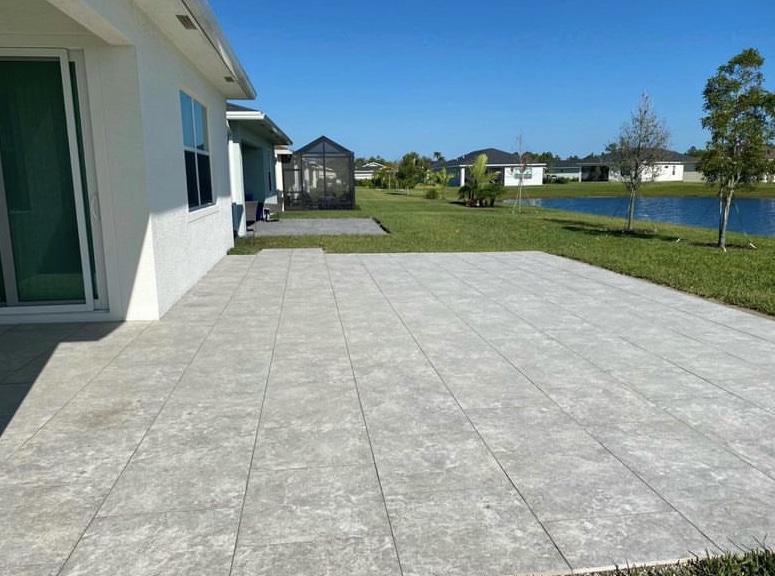 High-Quality Paver Install In Stuart, FL
Beachside Pavers, LLC is your #1 Choice
If you're looking for a way to upgrade your current patio, driveway, or pool deck to a material that's long-lasting, low-maintenance, and boosts your curb appeal, pavers are the perfect choice. Pavers are incredibly versatile, as you can choose between materials, styles, and colors. Some material options include; concrete, brick, porcelain, marble, travertine, and more. You can count on Beachside Pavers, LLC for the best paver installs in Stuart, FL, paver repair, and clean and seal services. 
Top-Rated Patio Pavers Installation Services
Beachside Pavers, LLC Has you covered
Patios are often underrated; however, in the summer, they are the perfect place to entertain guests, host barbecues, and even just a nice space to relax. Patios are the perfect way to add character, versatility, and convenience to your home. Pavers are a great way to add that extra special touch and elevate your outdoor area. Our team at Beachside Pavers, LLC will work closely with you to ensure that your patio paver colors, design, and style are what you're looking for. We want you to feel proud of your patio and to help create a space that you're comfortable and happy to be around. We understand how stressful any home project can be, which is why you can count on us throughout the entire patio pavers installation process. To begin the process, we will remove and dispose of your current materials, such as; grass, concrete, current pavers, asphalt, dirt, etc. We will then grade prep the area. We do this to ensure proper elevation depending on the thickness of the materials we're going to install. The next step of the process is we will install the base material, and then we will install your new pavers. Lastly, we will thoroughly clean up our work site and ensure that the area we were working on is clean and debris free.
When it comes to home projects, some homeowners choose to complete their own in an attempt to save money. However, some jobs are better left to professionals, like installing pavers. While homeowners can install pavers, it's best to have professionals complete it for you for the best results. Larger paver projects, especially driveways or pool patios, can be complicated to perfectly place the pavers. Not to mention, larger projects can take more time. To save you time, energy, and money, we highly recommend that you let our contractors take the stress off of you and completely take over your project for you. Our team is equipped with the proper tools, equipment, and techniques to use, to ensure that your pavers last a long time. We also have the experience, skills, and training under our belts, so you don't have to worry about installing your pavers yourself. Whether you're looking for a marble paver or a concrete pavers installation, you can trust that you're in good hands with our team.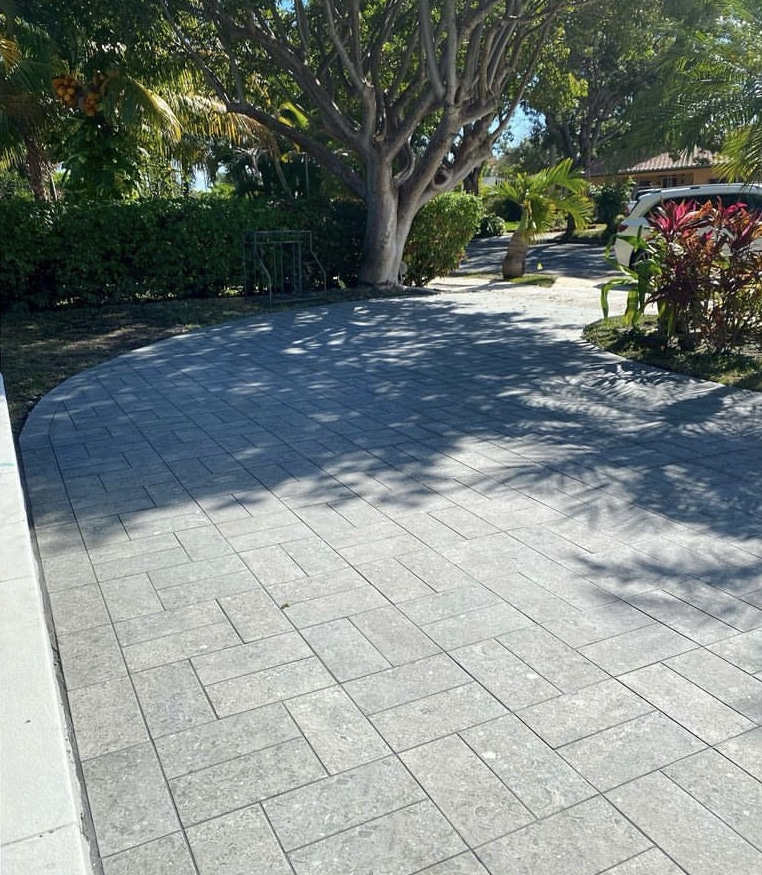 <! -- Lazy Loading Instructions Simply add data-elfsight-app-lazy before the closing div tag For an example see the placeholder code below. -->
Paver Services in Stuart, FL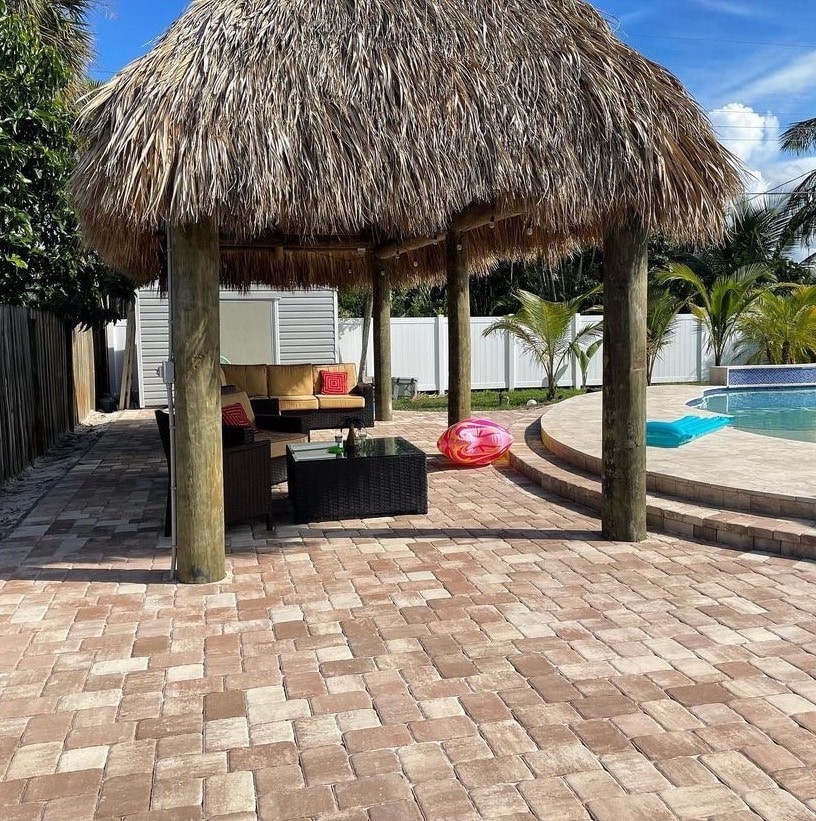 Looking For Paver Repair Companies In The Area?
Beachside Pavers, LLC Is All you Need
Do you currently have pavers, but they need some repairs? We can help! If you notice that your pavers need to be repaired, you must have them inspected and fixed on time. If you have a paver that's raised or sinking, it can make it easy for you or your guests to trip or fall. This can easily become a safety hazard. However, there's no need to take that risk when our team can quickly fix it. When it comes to repairs, you must have the right team on your side to fix your pavers to promote longevity and not just perform a quick fix. You no longer need to look for paver repair companies or search online for Stuart paver repair near me, when you have a team like ours on your side. With the number of repairs we see daily, you can trust that our team has practically seen it all and we know how to tackle these repairs. Whether you're looking for patio paver repair or driveway paver repair, our concrete, marble, and brick paver installers can handle it all.
Call Us Today For The Best Stuart Pavers Installation!
Beachside Pavers, LLC Is All you Need
Have you been searching for Stuart pavers installation near me? Your search is over with Beachside Pavers, LLC! We are the trusted paver contractors in the area and proudly serve Stuart and the surrounding areas. We put our experience and expertise to the test with every paver project we take on to provide you with a patio, pool deck, or driveway you'll love. When working on your paver installation service, you can trust that we will treat your property and home with respect as if we were working on our own. To learn more about our paver installation service, and the other services we offer, or for a free quote, make sure you contact us today!