Let us help you with our Top-Rated Paver Services Today!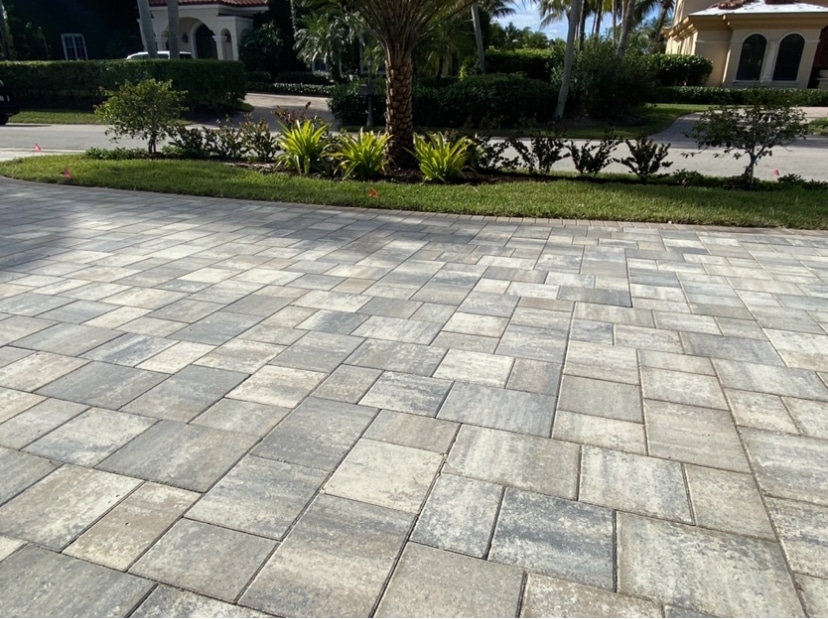 Looking For Driveway Pavers Near Me?
Beachside Pavers, LLC is your #1 Choice
If you've been looking for driveway pavers near me, Beachside Pavers, LLC could be your answer. We are a proud family-owned and operated paving company in Stuart, FL. We keep the quality of our work, products, and tools as a priority to ensure that you're able to enjoy your pavers for a long time. Our paver services are quite versatile, as you have the choice to either install pavers in your driveway, patio, or pool deck. You also have the option between different paver materials, styles, and colors. Once your pavers are installed, you can also count on us for other services, like paver restoration and paver cleaning and sealing. 
High-Quality Paver Sealing in Stuart, FL
Beachside Pavers, LLC Has you covered
Once your pavers are installed, we highly recommend that you have them cleaned and sealed. Your pavers have to face a lot daily, such as; foot traffic, spills, weather conditions, etc. Sealing your pavers adds a layer of protection to keep your pavers looking great for longer. Your concrete pavers are an investment, and they need and deserve to be protected. There are also several advantages of paver sealing in Stuart, FL, which include:
Protecting the color of your pavers

 – Your pavers are at risk of losing their vibrant colors due to being subjected to the harsh Florida sun. Sealing your pavers will make them even brighter and lock in their color. 

Preventing stains

 – Stains are often inevitable, especially in your driveway. Oil spills are quite common; however, one of the best ways to protect your driveway from spills, dirt, grease, grime, oil, etc., is by sealing your pavers shortly after you've had them installed.

Protecting your pavers from mold and mildew

 – While installing pavers around your pool will increase the aesthetic of your pool deck, the pavers tend to act like a sponge. The water can become trapped in the pores of your pavers, and mold, mildew, and algae can grow. Sealing your patio pavers will prevent mold and mildew from growing, as the sealant fills the tiny pores of your pavers, preventing the water from getting trapped in the pores. 

Preventing weeds from growing in between your pavers

 – It can be frustrating to have weeds growing in between your pavers. They make your pavers look neglected. Sealing your pavers will prevent the weeds from growing.
To begin our paver sealing service, we will first thoroughly clean your pavers. We use a three-step cleaning and sealing process to ensure that your pavers are free of any unwanted materials and stains. The last thing you want to do is lock in a stain when sealing your pavers. We will ensure that after your pavers are cleaned and sealed, they will look as good as new.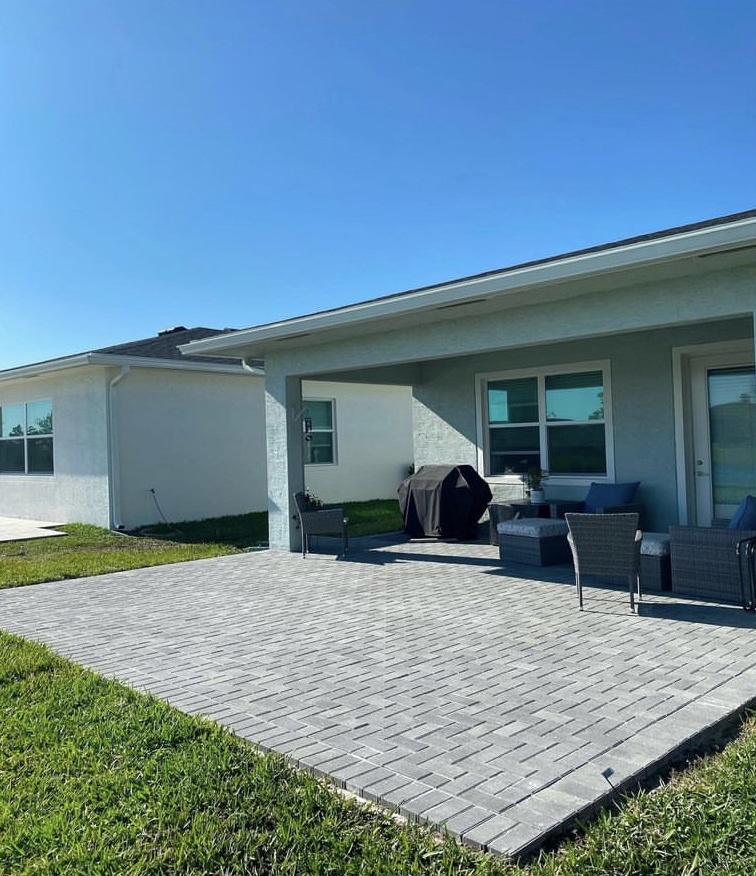 <! -- Lazy Loading Instructions Simply add data-elfsight-app-lazy before the closing div tag For an example see the placeholder code below. -->
Paver Services in Stuart, FL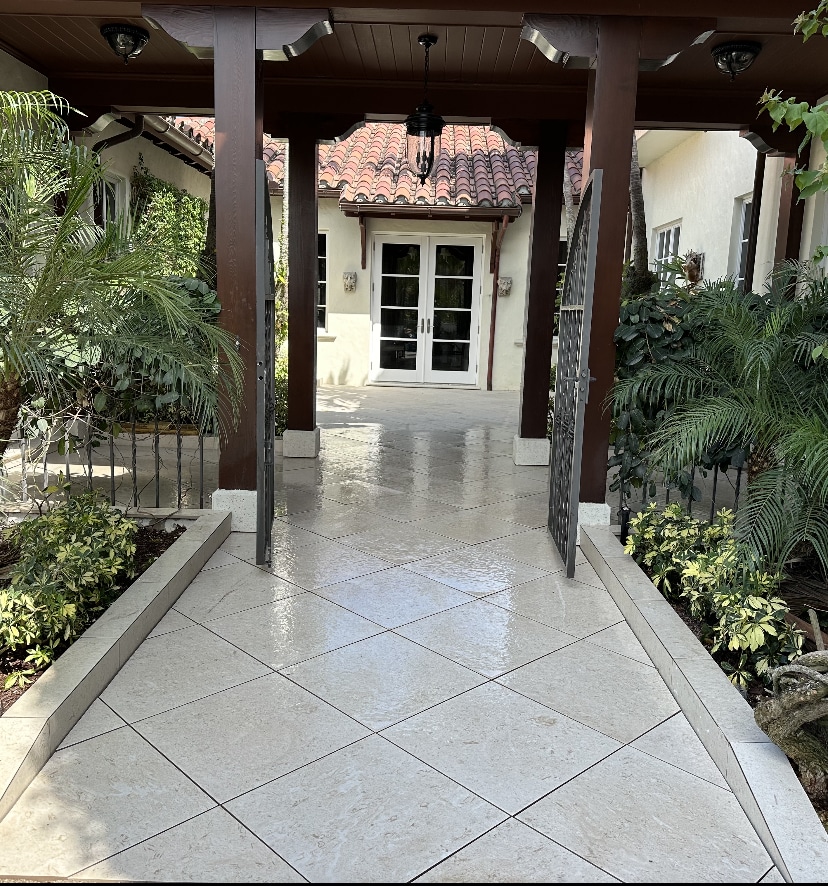 Most Trusted Paver Contractors in The Area
Beachside Pavers, LLC Is All you Need
When you search online for Stuart paving companies near me, quite a few results may appear. It can be challenging to narrow down what paver contractors you should work with. For you to get the results you're looking for, the materials, tools, equipment, and techniques used need to be of the best quality and most innovative. Unfortunately, not every company goes by the same standards or quality, and it's important to find one that does. There are a few tips that will make finding a company a little easier. You can look at reviews, and pictures of the final product, and ask around your friends and family about the company's reputation. These are the best ways for you to get a feel of whether the company will be a right fit, and what you may expect when working with them. The good news is you don't have to look too far to find a reliable, trustworthy, and talented company. Our team will be the right fit for your paver project, as we have the experience, skills, and eye for design. Installing or restoring your pavers isn't a project that you can trust just anyone to do. If done incorrectly, it could cause more issues and result in needing repairs sooner rather than later. Let us help you! We will get the job done correctly the first time around, as we don't cut corners or overlook small details. We look forward to transforming your outdoor area and making it an outdoor area that you'll be proud of.
Contact Us Today For Paver Cleaning In Stuart, FL!
Beachside Pavers, LLC Is All you Need
Are you in need of a paver contractor to either install your pavers, repair them, or perform paver cleaning in Stuart, FL? Beachside Pavers, LLC is here to help! We are the trusted paver company in the area, which means you no longer need to search online for Stuart pavers near me. To learn more about our paving services, and the other services we offer, or for a free estimate, make sure you get in touch with our team today!